From vintage tropical prints to bohemian surf prints, fashion is blooming with fantastical prints and colors.  Paradise Blooms is a hot trend this season, even classic clothier Brooks Brothers introduced a 'Tropical Prints' collection.  Let's toast to spring blooms with some fashion picks I've spotted.  I also recommend you search the internet, find smaller boutiques and even go to consignment shops looking for fun tropical pieces that can be incorporated into your style.  G
Men's Fashion:
I work in an island of tropical fusion.  I am a specialist for Tommy Bahama – no one does 'tropical' better than Bahama – they have that 'most interesting man in the world' thing down pat. While the rest of the fashion world gets hot on tropical prints – Bahama has made it a lifestyle – good trends never die. Here are several outfits and pieces great for the modern tropical trend.
Luau Sunset – This outfit includes a light super thin cotton woven print with a ice turquoise Bali Sky tee and REVERSIBLE shorts – I love the innovation in fashion Bahama comes up with!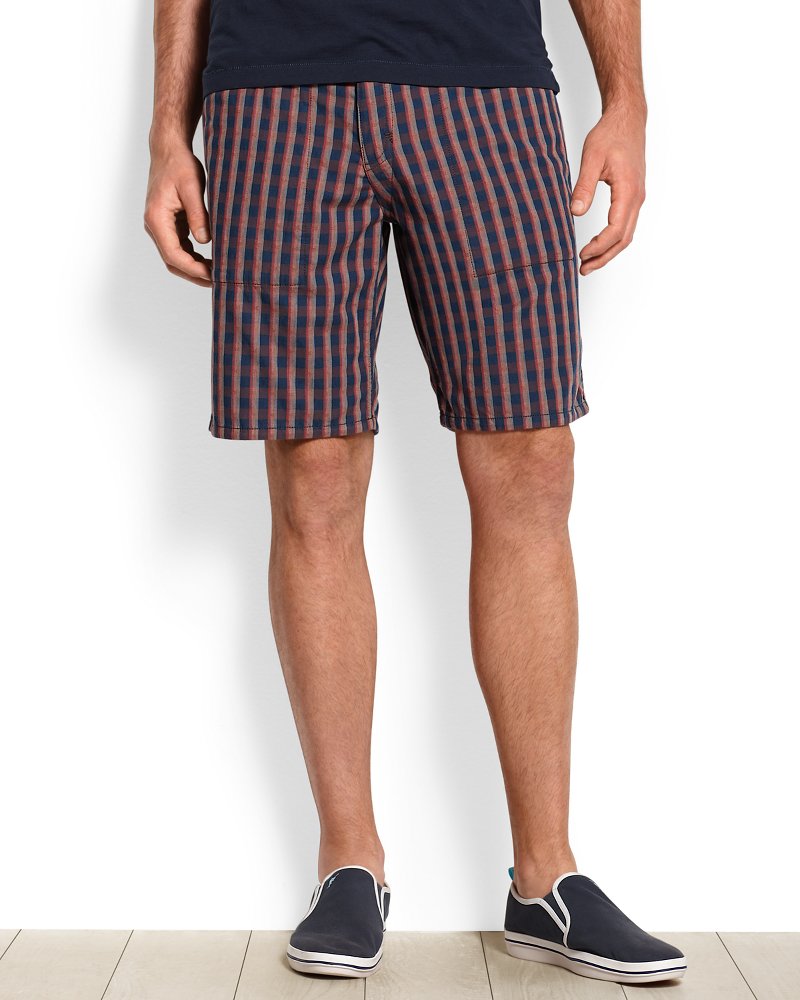 Baja Double Weave REVERSIBLE Shorts
I like pairing it with the light teal blue and popping marlin crew – New Bali Sky Tee in Ice Turquoise
Aloha to Urban Surfer: For the person who is has an edge, and likes darker tones this is the floral outfit for you.
Legion of Blooms Woven Short Sleeve
Eastbank Slate Grey Cargo Shorts ( these shorts are super soft and have an edgier look to them, you cannot tell from the photo – but these shorts have several pockets and a distressed look – ideal for an Urban Surf look)
Pair with a dark Cohen V-Neck (navy or even an orange color with look great)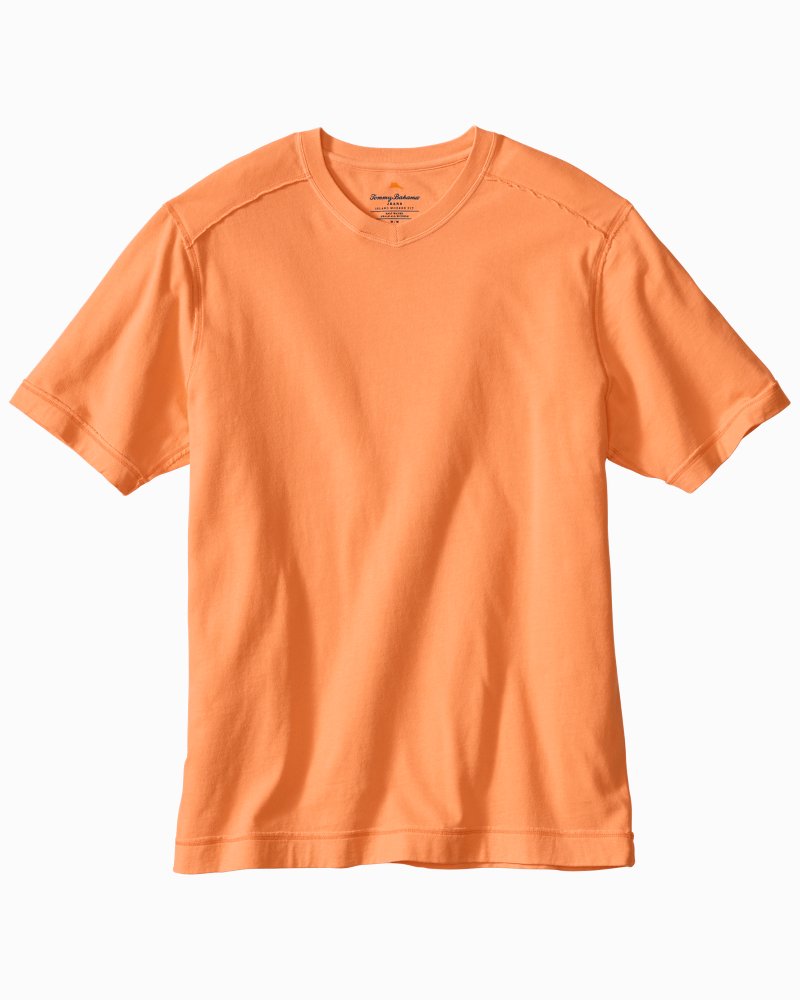 Uptown Surf: Bonobos has been going bold and cutting edge with their floral patterns this season.  Bonobos fits into the space of style in the narrow gate of classic cool to city style with an edge.  I love their bold forward fashion, without compromising quality, and classic rules of style – that is why Bonobos is so popular with all ages from the target 20s/30s young professional as well as cool as Jagger retirees.
These shirts will go great with dark denim or shorts.  You can layer with a bright or white shirt underneath to add effect
Bonobos has the brightest floral print shorts I've seen this season
Love both of these shorts – you can tone down the brightness with a grey-blue polo – or keep it bright by picking one of the colors from the bloom and let it POP.
The Manhattan Palm: Brooks Brothers Classic meets Island Cool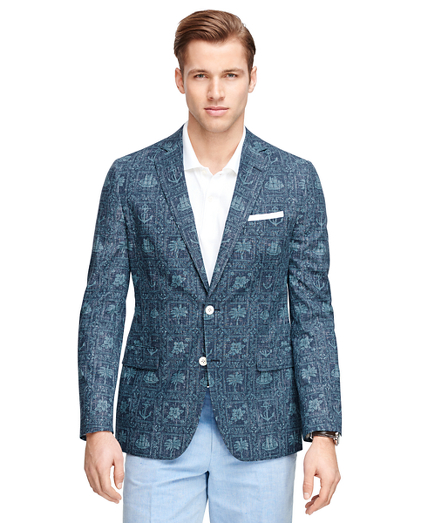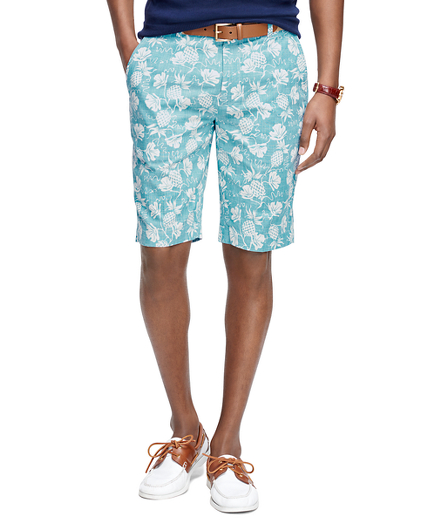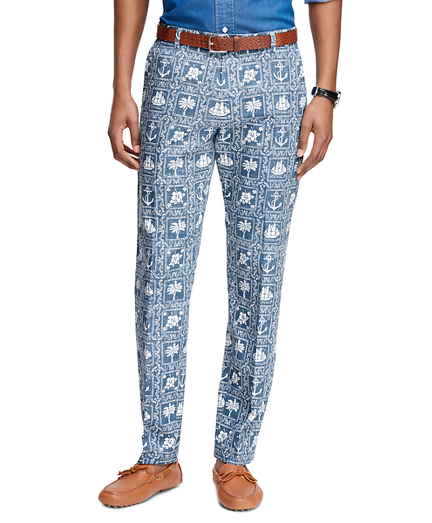 Women's
Pineapple Sunrise: Sophisticated laid-back beach style
Tommy Bahama says Aloha to the Tropics!
Cute dress from Escapada you can pair with a sea gull green (like a foam green) cardigan and wedges for a cute island sophisticate look.
Love this dress from Hale Bob, great to pair with sheer tunic woven (as a layering piece, a shell necklace and cute flip flops – I'm thinking a la Jack Rodgers.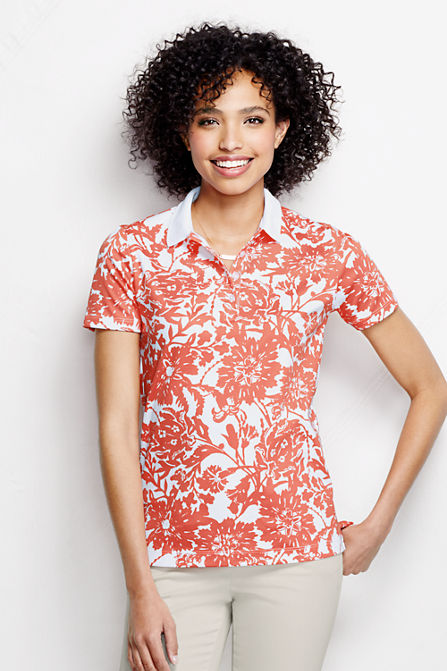 Wear this tropical coral pima cotton polo from Land's End with a pair of Bermuda shorts or cute capri crops
I hope these tropical blooms got you in the mood for summer and spring.  Stay tuned to the blog for a Tropical Baja meal to match this new wardrobe.
Remember you don't have to spend a lot to mimic a trend – look at the runway or designer styles then look to replicate with off brands if the traditional designs are out of your price range.  If you are going to invest in a piece – make sure it is a design you won't tire of.
Don't know where to find the floral fashions?  Belk has a ton in stock, as well as Target, Kohls, J.C. Penney…Lilly Pulitzer, Tommy Bahama…I like to check out boutiques that sell off the rack, unknown or local designers – so be willing to surf the web, go off the beaten path; Patagonia, Columbia and other brands are blooming with lots of tropical designs – it is hard to miss this beat.