One of my favorite past times is spending lazy days soaking in the sunshine surrounded by tall soaring pines and open spaces in a city park.  This weekend, plan a family excursion or a romantic afternoon enjoy quality time with your loved ones in a local park. I love to picnic and will often post recipes and itineraries for 'A Day Outside' – for some nature therapy.
Easter weekend is a great time to get out doors and enJOY the beauty of God's nature.  Turn off your TVs, computers and cell phones  – and explore the outdoors with a picnic in the park.  (Bring your cameras so you capture the moment – if you want, but this excursion is about getting out of the hubbub of the technology bubble and focusing on people and the natural beauty surrounding you…
Spending an afternoon at the park, enjoying delicious food with friends and handing out with a game of frisbee, playing guitar and throwing catch is the R&R time we need to refocus and recenter. While I love technology and I always am on the go – we need to focus more on the human and natural element – taking time to relax, enjoy the view and savor life's extraordinary wonders found in ordinary places.
Great activities in the park:
– walking, playing frisbee/catch, playing cards, bring a canvas or sketchpad and draw/paint the scenery, journal, birdwatching, identifying types of trees and flowers in the park
EASTER park – fun: have a bunny hop competition and other fun games themed around Easter – plan an Easter egg hunt in the park (you can get the entire neighborhood involved), plan a scavenger hunt
What YOU will NEED:
– A blanket, towels, anything to set up your picnic spot
– A picnic tablecloth – you can find funky vintage ones made of recycled plastic online – or just stick with the timeless patchwork check – usually found at Ace Hardware and Target.
– Bug Spray – make sure it contains DEET – I use Repel, but there are some non-toxic sprays as well. WARNING – I moved back to Raleigh and had my first Chiggers encounter at Falls Lake last year – I just stepped in grass near the water and within twenty-four hours all hell broke lose – I recommend being cautious if you are in a chigger prone area – wash your clothes after the day out and take a shower – it will save your skin!
– Sun block – I will do a feature on sun block soon – I like Neutrogena – but Badger's is good too.
– Sun glasses – it is extremely important to protect your eyesight – wear UV shades – the $1 store has tons of great shades for the best price or you can go for a designer pair if you need prescription lenses.
– Water Bottle – don't forget to stay hydrated, buy a jug or fill up a bottle.  I like the Made in America Liberty Works
Building your picnic basket:
– The first thing you need is a picnic basket.  I'll admit on my many picnic excursions we always stuck with a tried and true insulated Coleman Cooler – I put the ice on the bottom and food on top – this is partially due to my camping mentality – I love to camp and I want to keep drinks and perishable items cold.  In addition to the cooler we always carry a 'picnic basket' – at times it has been a vintage-modern style basket – akin to what you imagine in a bucolic country scene, or we've used a fold out Safeway basket with handles Your basket needs to be FUNCTIONAL first, stylish second.
Luckily brands like Picnic at Ascot, Picnic Time and other brands offer classic picnic pizazz with utility and wear and tear durability.  While we often have dreamy idealistic images of a perfect picnic in the park – lets face it you want a basket/cooler that will stand up in the outdoors and is easy to carry.  Picnic at Ascot offers picnic basket kits including plates, napkins and silverware for the picnic.  This is nice, but you can also do it the old fashioned way and get paper plates (I like the eco-plates from Whole Foods and Co-Op), you can purchase biodegradable silverware too.
What to put in the basket:
– silverware, plates, napkins, a bottle opener helps
– Sistema – I love Sistema – this company from New Zealand has quality reusable snapware that keeps food organized for any picnic.  I live by Sistema – it is worth the money and sold even in my local Harris Teeter.
– Condiments – before we get to food, lets talk condiments…I have a little secret…I collect salt & pepper, ketchup and barbeque packets from various restaurants when I eat out and save the one's I don't use – I keep them in a condiments bag and use it for picnics – it is a simple way to bring condiments and not worry about a mess.  You can purchase your own condiment packs (including salad dressing) usually from Cost Co – it is an easy way to bring your condiments.
What to EAT?
A picnic can be as gourmet or down home fixins' as you want it to be.  My Grandmother Sara excelled at southern gourmet, while my Grandmother Ruby was the best sweet cornbread cook this side of Dixie.  Her cornbread fried chicken and deviled eggs were to die for.  My advice is mix it up – keep traditional favorites and be willing to add bold flavors.  I've actually done a lot of Mexican themed picnics.
It is okay to get take out – while I am going to give tips for making your own picnic goodies – I always enjoyed getting take out for a day at the park.  We have done Zoe's Kitchen, Whole Foods/Co-OP salad bar, gluten free pasta salad…it is okay if you want to keep it stress-free with a picnic made for you.  My great local restaurants have carry out deals.  I know BBQ take out is another must do – in Carolina…find the food that speaks to the mood and enjoy the moment.
For a family outing the primary goal in setting a menu is making sure it appeals to most everyone and is fairly easy to set up and prepare.
– Can't go wrong with a good SANDWICH – Sandwiches are a picnic lunch staple for a reason – they are easy to make, easy to carry and last a few hours without refrigeration.  I have Celiac Disease so I was delighted when I uncovered Franz Gluten Free Bread near Oregon and Essential Baking Company out of Seattle – both breads are perfect for sandwiches.  I've tried my luck with Udi's and Whole Foods GF bread – here on the east coast with success.  Great Harvest Bread Company's Dakota Bread is good for a rich, nutty sandwich.
Sandwich:
Bread~I like breads that have a little more flavor and fiber in them (GF bread with quinoa, flax, etc..); You can pick out a bread that speaks to your sandwich – before I had gluten I made sandwiches occasionally on Cinnamon Toast bread – sometimes with jam – find a bread you love – it is the building block of your sandwich.
GF?  If you are GF and want to avoid bread (even GF ones) I recommend 100% corn tortillas to make a wrap (easy to pack the wraps and they taste delicious – I lived by the wrap when camping in Zion N.P. and The Grand Canyon).  Mission Super Soft Corn are good, but I prefer other organic options.  You can also use taco shells – Garden of Eatin' and 365 Organic are my faves (and I get blue corn!)  You can also make a lettuce wrap (use a head of lettuce) or a salad!
Meats: When it comes to the second building block of your sandwich, I recommend Applegate Organics. I am super sensitive to a lot of allergens and this brand not only tastes delicious – it is only $5.99 a packet.  I like the honey-turkey and ham.  Roast Beef, Chicken, fish, ground beef (a la sloppy joe's) are just a few of the options for your sandwich meat.
The Goods: At delis throughout the US you can add a smorgasbord of add on items; cheese, pico de gallo, guacamole, lettuce, spinach, tomatoes, onions…the list is endless.  
Sandwiches are a work of art – you are the artist find a sandwich at makes your taste buds SHOUT.
My standby sandwich is pretty boring – I'll mix it up sometimes but it is a people pleaser:
Turkey, with swiss cheese, grilled vidalia onion (or crisp red onion), (bacon – occasionally), crushed chips and shredded plain cole slaw…you can add dressing if you want but I like it raw.
I also enjoy a Chicken Tortilla Wrap with pico de gallo, chopped mangoes and cucumbers – grilled chicken, lettuce….so many possibilities – more excuses to picnic 🙂
Hot Dogs are a great picnic basket pleaser.  I love the beef hot dogs from Applegate.  Hebrew National are yummy too!  I like to chop up my hotdogs, dip them in Bone Suckin' Sauce or Knot a Yankee sauce and put them in a salad.
Salad: I am a salad junkie – we prepare a salad mix of cole slaw raw, kale, spring mix and mix it with cheese, fresh tomatoes, onions, craisins and blueberries!
Pasta: An easy meal is a pasta bowl (I use Ancient Harvest Quinoa) mix the past with peas, carrots, cheese, olive oil and ripe tomatoes – it is up to you – pasta stores well in Sistema and is easy to serve on your picnic rendezvous.
In terms of sides you can ramp it up with Deviled Eggs (I like a mustard based recipe), potato salad (olive oil with light seasoning) or keep it as simple as chips, crackers, cheese, apples, fruits.  You can make soup and keep it in a thermos (I'll admit I'm the odd ball who does not like soup)  I love CRUNCHMASTER crackers and Van's organic crackers – they are the match made in heaven for cheese.
I think every picnic should include fruit – fresh blueberries, strawberries, sliced apples and grapes are ideal for a snack, accompaniment or dessert…
Speaking of dessert, if you have time you can bake yummy brownies or just be lazy and grab a bag of Mi-Del or other heavenly cookies.  I like the Mi-Del or Pamela's for a GF treat…I have also make lemon bars for a picnic before.  YOGURT – especially Chobani Bites (or similar) are the perfect send off to a day at the park
DRINK: While the idea of wine in the park is di-VINE  check city rules.  In Yellowstone camping excursions we often used boxed wine or four packs with twist offs.  Picnic & Ascot has a wine tote built into many of their baskets!
Other great drinks: Fizzy water, pre-made iced tea or lemonade, Reed's Ginger Ale (all natural and delicious!), San Pellegrino
*I'll post recipes soon for great picnic fare.
WHAT TO WEAR:
As you plan your wardrobe for a day in the park – remember you are going to be having fun in the sun and possibly getting in grime and mud – so dress with a fashion sense, but make sure your outfit is grounding in practicality.
I recommend UPF protected clothing with easy wash and wear durability.  Since we are going for a Spring Easter weekend brunch in the park look, I'll keep it a little more park oak avenue than back country hike apparel.  The idea behind these outfit suggestions is practical fashion with spring colors – ideal for having fun in the sun and a family photo or date.
Women's: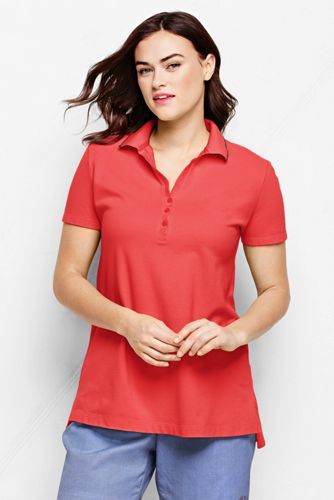 I like this look from Land's End, a pair of khaki sky blue shorts with a coral polo and Ked's shoes is a great go to for a day in the park.
Patagonia, REI, Horny Toad, Columbia and other trek-fashion retailers have come up with some great outdoor wear designs for dressing it up and being demure without compromising your outdoor savvy.  This dress from Patagonia looks great paired with a soft sun-bleached yellow cardigan and TEVA or Clark sandals.  The yellow cardigan is a piece from L.L. Bean – made to be worn and made to be LOVED.  I think Eddie Bauer, Land's End, L.L. Bean and Patagonia do 'Day in the Park' fashion best.  Feminine, practical, made to be worn outside!
Cute sandals from L.L. Bean perfect for a picnic in the park
Nothing beats a stylish outdoor pant like these from Columbia with a cute button down or polo.
If you are looking for a little more of a practical romantic look you can get by with a wear-duty wash and wear dress (I like polka dots and color – subtle but bold) with comfortable wedge shoes from The Walking Company – I think this should be one of those looks for your have a picnic table in an easy to access spot – where chiggers, ants and all the elements of nature won't leave you riddled with bug bites. I've learned the hard way!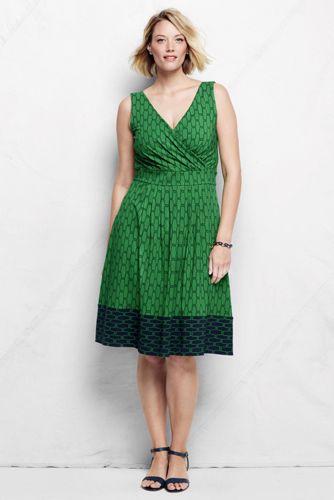 Rainy Day – if it starts to rain keep a poncho or a windbreaker ready
Men's Clothing:
Shorts and a polo is an easy relaxed dressed up look for a day at the park – There are a multitude of rich polo colors available to pair with a multitude of khaki shorts.
Tip: Stick with a wash and wear durable short – like Columbia, Nautica or IZOD (Izod has great colors and some seersucker too for only about $30 and they hold up!)  The Columbia have sun protection in many of their shorts – a big plus when you're having fun in el sol.
Columbia shorts or long pants can be dressed down with a classic tee, polo, fishing shirt or a dressier button down.
A little more dressed up:
Picnic Plaid:  This Tommy Bahama Paradise Island Plaid is light as a feather cotton – perfect for hot weather – it is dressy, but the bright color options liven it up – the material is super easy to wash and wear – it is the perfect theme piece for a Spring Picnic Plaid
I hope you enjoyed this brief overview of planning a spring picnic.  I will continue to focus on picnic lunches and recipes.  Consider this a teaser of whats to come.